About Young Energy
Young Energy is one of the top industrial EV charging equipment manufacturer in China, which has successfully established its supremacy in the market in the past few years. Our main products include industrial battery chargers for lead acid battery and lithium-ion battery, battery discharging indicators, DC converters, energy feedback system, wire harness. Other vehicle accelerators are also available for the benefit of our customers.
Young Energy Chargers for material handling equipment, aerial work platforms, golf cars, and other electric vehicles like electric forklifts, electric utility and electric cars provide levels of on-board and off-board reliability and charge quality. We can assure our customers that the chargers offered by our company fulfill environmental certifications and the safety standards, as well as the legal and technical requirements that have been made necessary by the European Union, the United States, and a few other countries. In addition to taking OEM orders, our services include provision of solutions for the core parts of new energy vehicle. This service is to enhance our customer experience and provide them with the effective products, and solutions to their problems on one platform.
As a professional technology company, we recognize the importance of research in ensuring optimal production and delivery so customer experiences and satisfaction could be enhanced. For this purpose, a 1,000 m2 research center has been established in our premises. We are proud to announce that more than sixteen patents and innovations have been introduced since our inception, with CE, TUV and UL safety guarantee standards. The Industrial battery chargers, DC Convertors and all the above mentioned equipments are produced by keeping in view the present day needs of our customers.
Our production capacity is 15,000-20,000 units per month, with expectations to increase in due time. We offer high-level technology, with the aim of maintaining performance levels for delivery of quality product and excellent customer experience. We can guarantee 99.8% of quality for more than 30,000 units of product. Our company generated a profit of $10 million last year and the revenue is projected to increase by 50% in 2017, which is a sign of a trust and assurance of a safe business for our customers and stakeholders. Our products like industrial battery chargers for lithium-ion battery are the hallmark of efficient services provided by Young Energy. Long-term cooperative relationships with several companies have led to current and past global strategic clients including Jungheinrich (German), Bishamon (Japan), and Bigjoe (USA) among others. With over 10 years of production experience, and a good credit and excellent service delivery, Young Energy has become a force to reckon with in the tech industry.
Casting quality, integrity win reputation
Young Energy emphasizes the social responsibility, "the New Energy, the New Ecology" as the enterprise mission, with "good faith, seeking truth, high...
Innovation development, win-win cooperation
emphasis on independent innovation, with a growing research and development team, operations team as the foundation, to develop innovative products to meet the market demand.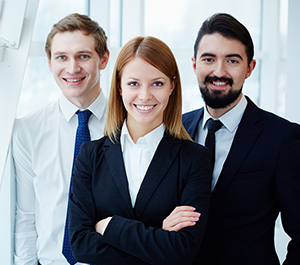 Customer satisfaction oriented management system
Young Energy is mainly engaged in providing overall solution for the core parts of EV. It is not only the first integrated service provider of EV charging and battery swap equipment, but also the first zero-profit EV parts supplier in China. The company's...
01 Quality Management Center
The company has been pursuing the "reliability first" principle, the
02 Research Center
Strong R & D strength is the basic guarantee for company's
03 Service System
The company has a wealth of advantages of resources, to provide
04 Supply Chain Management
To strengthen the management of the whole process from procurement